Culinary experiences
and tastings
We are convinced that agritourism must go beyond straightforward (though nonetheless important) hospitality services.
Our goal is to share the flavours of Tuscany with our guests. We want them to touch our products, see how they are made, where they are produced, before they arrive at the company and are transformed.
Our close bond with the land has transformed us into a company with a strong vocation for organic and biodynamic agriculture. This was the first necessary step in order to stay true to our beliefs.
The second was being able to offer our guests customised sensory experiences, combining culinary tastings with a cultural journey that takes them back in time and acquaints them with the rustic tradition and rural life of those that live and work on a farm like ours: we will describe our commitment to preserving the natural characteristics of the environment, the alternative sources of energy we use, the way we manage and reuse rainwater, our commitment to the repopulation of hares and pheasants, the birdlife present on the farm and the little lake for their migration stops and the presence of farmyard animals, and of course we will explain the activities of the company, of the winery and the various phases of wine production, from the grape harvest to bottling, before finishing with a guided wine tasting of our various labels together with other typical Tuscan products, preferably local and in any case strictly from our region, as part of a unique sensory experience that you'll never forget.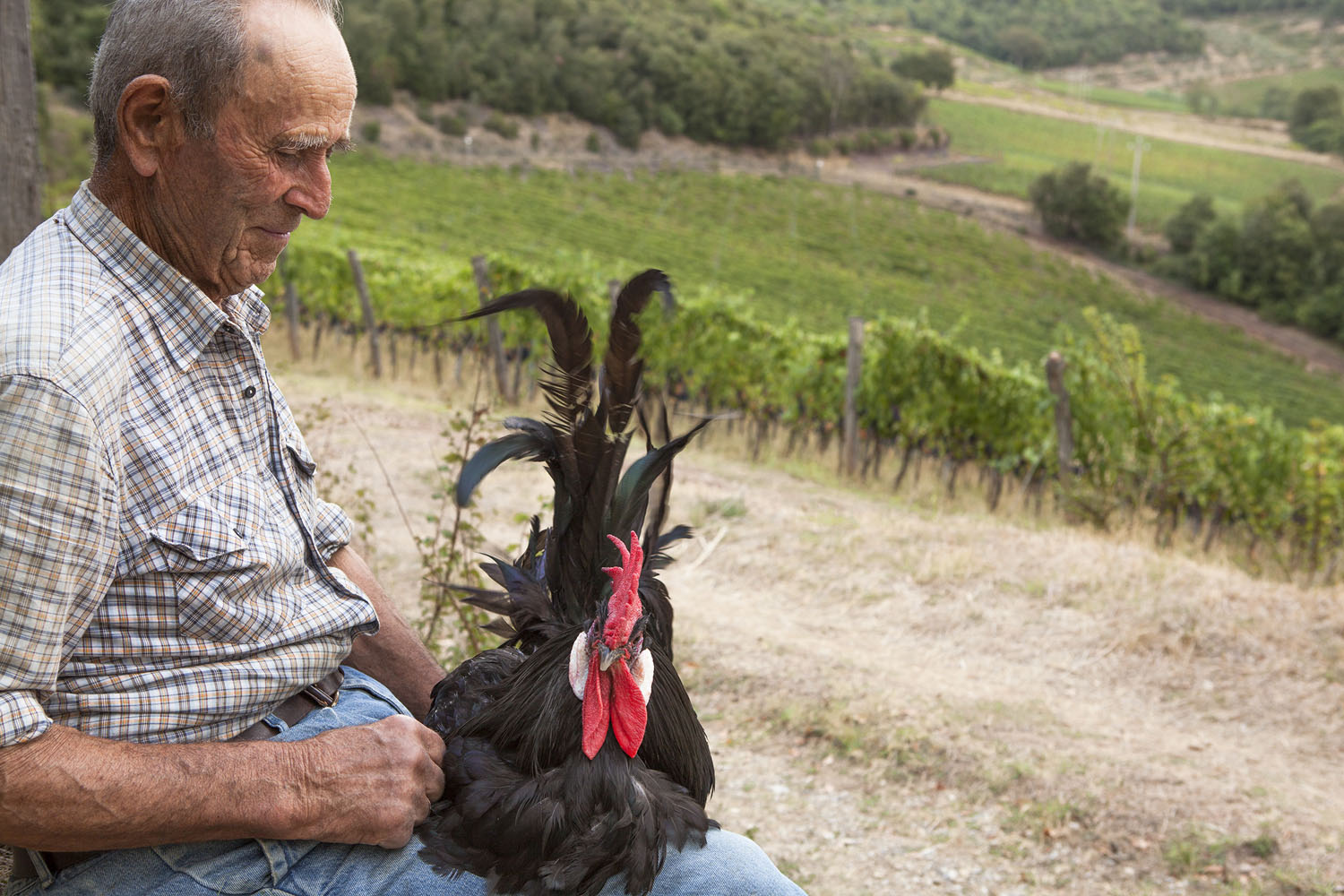 In this way is it possible to both savour the products and get a flavour of the culture that led to their creation, listening to some interesting anecdotes and learning about the circumstances surrounding their development and the needs they fulfilled. You are unlikely to discover the little stories connected with a wine simply by purchasing a bottle in a wine store, for example. There isn't time and, often, the moment isn't right. Everything changes in this all-encompassing experience that also takes a look at the human and cultural aspect. Whether you are in the cellar or enjoying the cool shade of the old stone wall, you can speak with the people that know the history of this place and make your stay even more interesting and enjoyable.
Book one of our tours right now