In its harmonious setting, where the past meets the present and the future
Quercia al Poggio is immersed in the kind of calm and tranquil atmosphere that is only found at historic sites, enjoying the peace that the former convent is still able to offer local residents. A characteristic that also makes this country resort the perfect place for hosting families with children.
Villa Cappella and Villa Proneta, the residential wings of Quercia al Poggio, are just 300 metres or so from each other and are connected by a quiet country road immersed in the olive groves, woods and vineyards. Both house large and comfortable apartments and boast an outdoor panoramic swimming pool. In terms of additional sports and recreational activities, the resort offers: a multi-purpose tennis/football/basketball court and beach volleyball court, bowls, a children's play area with toys, table tennis, table football, two wood ovens and a large space reserved for outdoor barbecues, and the possibility of hiking inside the estate, a fenced-off area dedicated to the repopulation of native fauna.
The tranquility of the setting also pervades our vinification technique. When redeveloping the land, after digging up the old vineyards we planted traditional Tuscan varietals like Ciliegiolo, Colorino, Canaiolo and Malvasia nera, natural partners for the classic Sangiovese, which makes up the majority of the vineyard.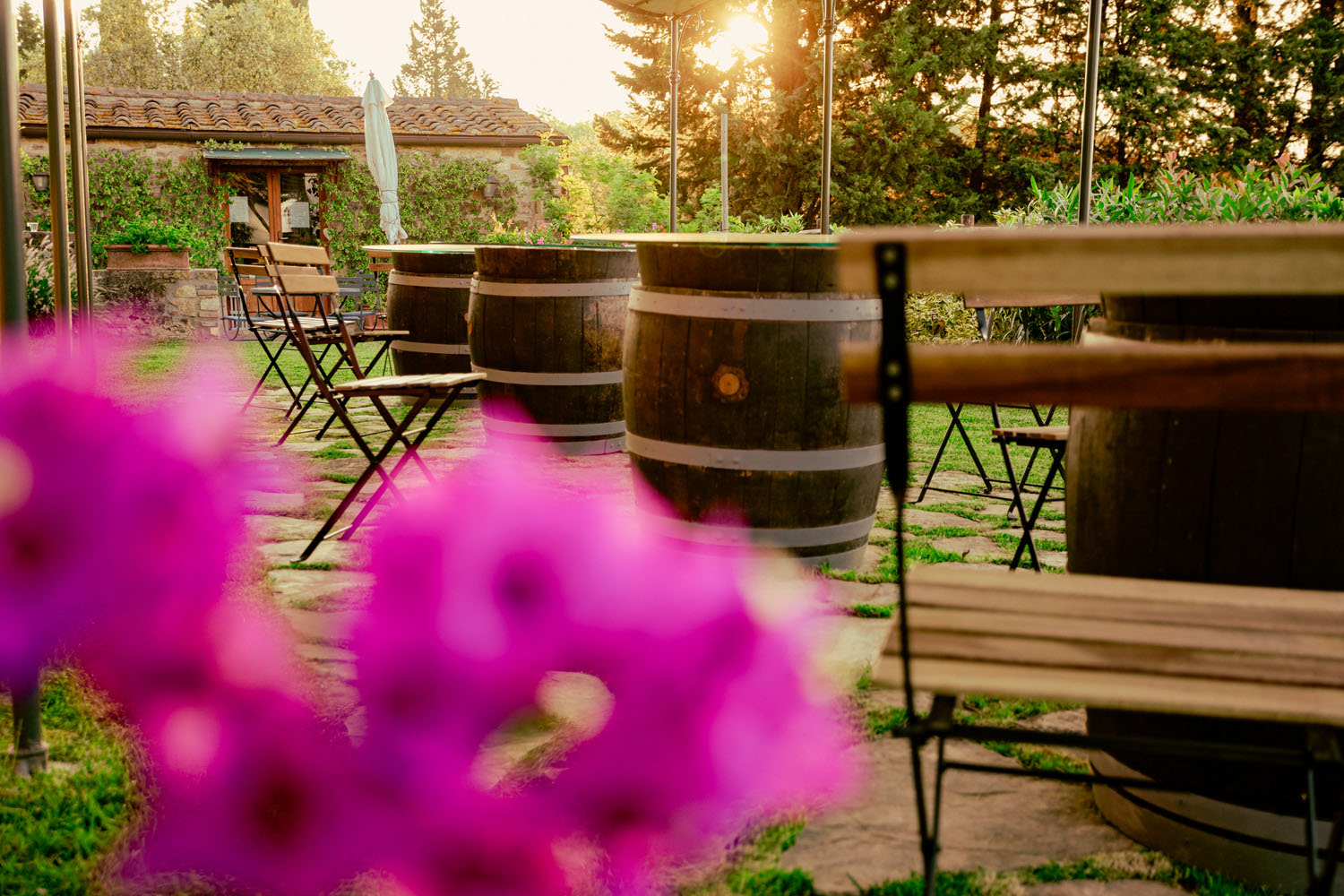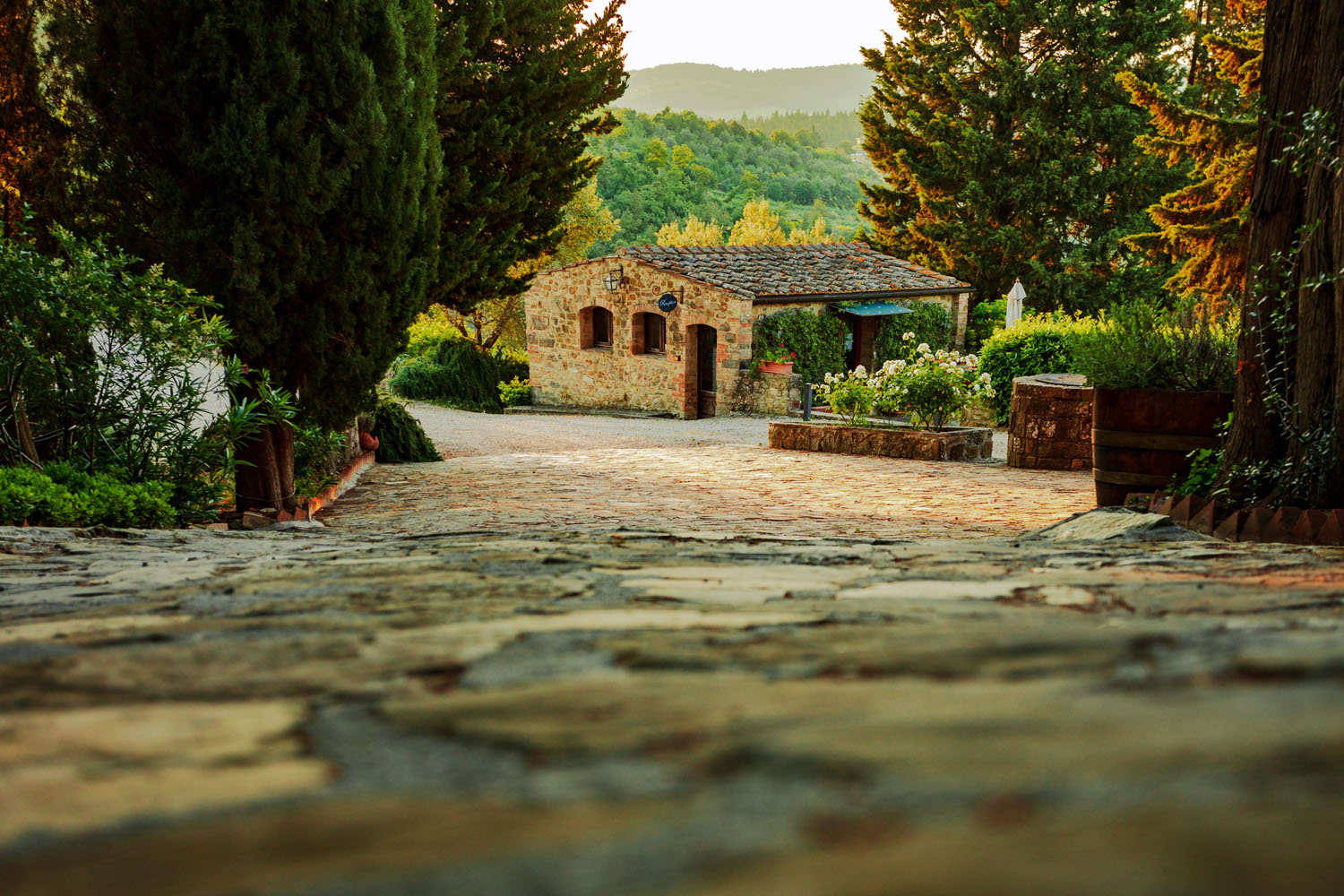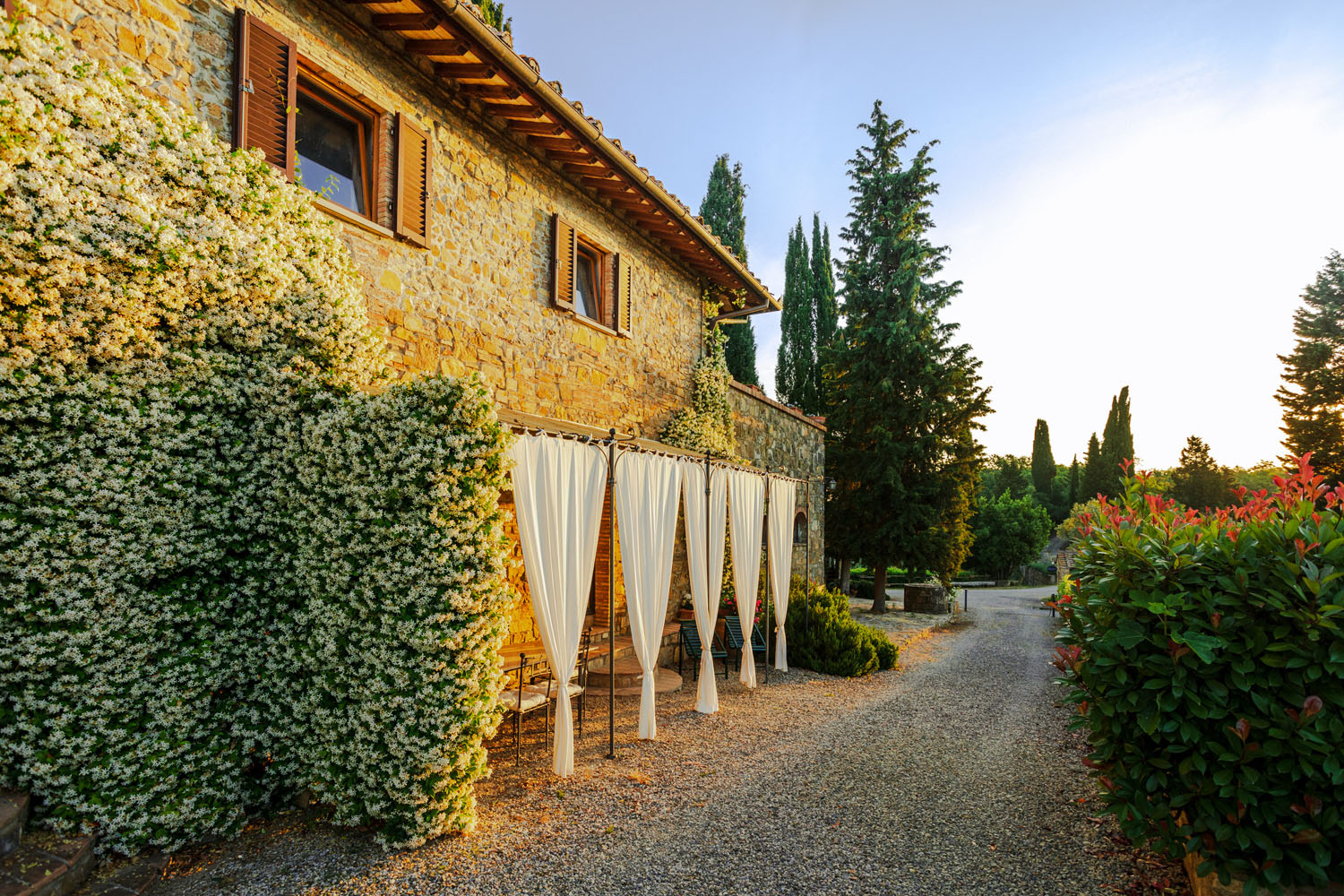 Our production revolves around Quercia al Poggio Chianti Classico DOCG Gallo Nero, a vintage that is produced and aged in wooden barrels and only bottled almost three years after harvest.
Our love of all things special also persuades us to carefully select a small quantity of Sangiovese from every vineyard to form the characteristic ingredient of Quercia al Poggio Riserva, while our selection of the best Sangiovese grapes from the "Vigna le Cataste" (which is almost 40 years old) forms the basis of our Cru Quercia al Poggio Gran Selezione.

Both wines are marketed 4 years after harvest.

Bottling is followed by a resting period which varies according to the characteristics of the selection or vintage and is designed to complete the wine's development. Our patient wait is rewarded with the maximum elevation of a Sangiovese which is transformed into an elegant and well-structured wine whose final complexity has been enhanced by the passage of time.